Browsing articles in "Blog"
We were contacted by old clients Teleperformance to produce a video for their 25th Anniversary. Our location was the new Teleperformance facility in Molino, Cavite, and the shoot became quite challenging due to the COVID19 restrictions! Despite this all went well, and client is quite happy with the finished video. Congratulations to Teleperformance on their 25th Anniversary!
In the middle of 2021, I flew to Cebu to shoot this video for the Ramon Aboitiz Foundation Inc., who were being serviced by our long-time client Tata Consulting. This video was shot in a little less than a day, but was very challenging because most of the offices were empty since the staff were all working from home. Regardless, the shoot was a success and our client TATA (and their client, RAFI), were very happy with the AVP.
One of our oldest clients commissioned this video for an exhibit/installation. It is actually part of a series of four videos, with the final version being in Chinese. The big challenge facing our client is that Tuna is not a traditional Chinese food, so these videos were designed to provide basic information about Tuna and encourage the Chinese consumer to try it. Certainly a very challenging mission, but also very rewarding!
A video we recently finished for the folk at Roxas city, on behalf of our client Signify. It was quite challenging because it was raining almost the entire time we were in Roxas city, which made it very difficult to get the exterior shots. Further complicating the project was the quarantine imposed on the city of Roxas, which meant that our flyer couldn't get more of the shots we needed to complete the video. Regardless, the video was eventually finished and client is a happy camper.
In early June, we finished shooting a video for long time client Teleperformance during their global rebranding campaign. We shot timelapse footage showing the replacement and installation of new signage on one of their buildings. The shoot was done during the heat of summer, and much of the work was done in the late afternoon to evening to avoid the daytime heat. Many of the timelapse sequences were many hours long – and the shortness of the video meant we had to cut short the timelapse shots showing the work progress from day to night! My crew and I thought that this was probably the longest and most difficult timelapse shoot we ever did!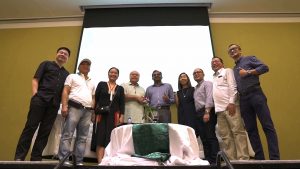 In March of this year, Signify (formerly known as Philips) asked the team from Q2 Digital Studio to fly to Puerto Princesa City in Palawan and shoot a coverage of the launch of the new lighting system commissioned by the city government. We flew into Palawan on the morning of the event, but the logistics of the shoot was very challenging because we were unfamiliar with the location. It was a good thing one member of our team was a native of Puerto Princesa, and was able to help us get the footage we needed! Quite a challenging project, but overall very satisfying!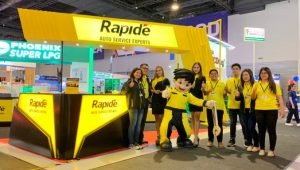 We recently produced a nice video for the Rapide Auto Services Franchise. The video was shown during the recently concluded Philippine Franchise Association Trade Show, and is now shown regularly as part of Rapide's marketing materials. The video was developed to help orient potential franchise owners to the great potential of owning a Rapide Franchise.
We recently finished a video for long-time client Luenthai Fishing Venture – now known as the Shenzhen Liancheng Group. This video has gone through many incarnations over the years, and it is mind-boggling to imagine that we started on the first version of this video way back in 2000!
Welcome 2019! This video contains excerpts from our favorite videos of the previous year, so its quite a nice sampling of the kind of work we do. Big thanks to all the clients who made all this possible, and big thanks also to hard work and dedication of the crew who worked on these projects!
Director / Primary Camera: Randy Quimpo
Asst. Director / Light and Audio: Rico Roque
Camera / Editor: Drix Garchitorena
Camera / Light and Audio: Harold Lanuza
Camera / John Zulueta
Aerial Camera: Benjo Trinidad
Production Driver: Joel Cruz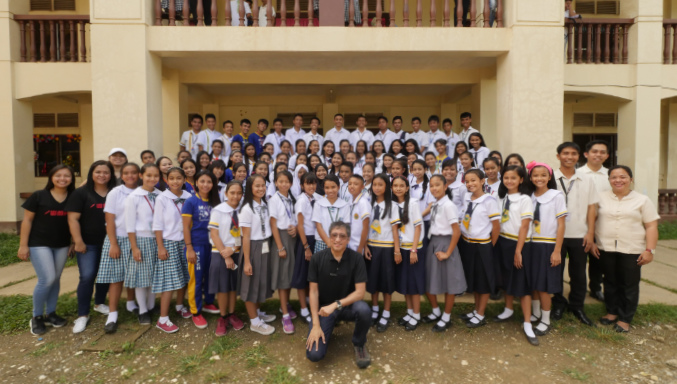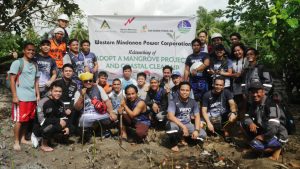 Q2 Digital Studio is currently working on a CHR video for one of our clients who are focused on supporting education, local culture, and sports in Mindanao. For this project, we recently flew to Zamboanga in late 2018, and shown here is a photo of the academic scholars they are supporting. We also shot some mangrove planting, as well as a sports gym established with the winnings of one of Alsons athletic scholars.