Our Company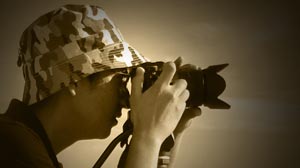 Q2 Digital Studio is a professional corporate video production house serving the needs of the global industry. We specialize in corporate media, and provide script to screen production services of the highest quality. We have over 20 years experience in producing successful corporate videos for companies in the Philippines, and all over the world.
Read more »
Our Services
Corporate video production is our main service, and our main product is the corporate profile. These are videos that companies use to give an overview of their operations, and have an average running time from 4 to 7 minutes. Because corporate videos essentially represent the company to the outside world, the challenge here is to deliver the highest possible production value, while facing the constraints of budget and time. Industry Videos—two words that define the specialty of our video production house.
Read more »
Sample Video:
The Fisherman's Dream


This video was shot in seven locations: Indonesia, Philippines, Pohnpei, China, Marshall Islands, Guam, Honolulu, and Saipan, featuring LTFV's fishing operations.
If you are looking for a similar corporate video production, you can read more about our company. We would love to discuss with you the details of your corporate video project, so please don't hesitate to give us a call.
Read more »