Video Production Team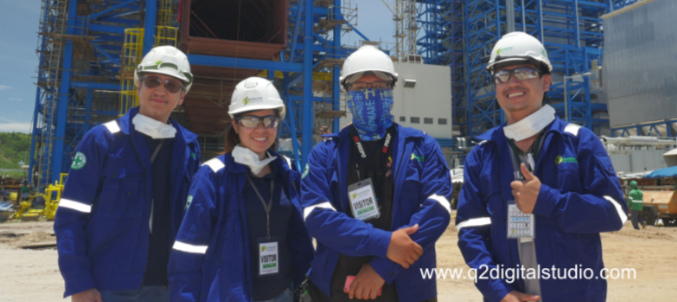 RANDY QUIMPO IS THE PRINCIPAL DIRECTOR AND CAMERAMAN OF Q2 DIGITAL STUDIO.
Randy co-founded Q2 with his wife Nina in 2007, and has worked in the corporate environment for his entire career. His shoots have taken him to environments as diverse as remote jungles in Indonesia, power plants in Southern Philippines, and to business processing offices in Metro Manila.
In the 1990s, Randy was a member of the award-winning Nova Productions team, a production house focused on Power Generation, Manufacturing, Export Zones, and other industries. It was at Nova Productions that Randy first discovered his preference for corporate video production, and where Randy developed his dedication to international standards of quality.
Randy's last job was a decade-long stint managing the video division of the Luenthai Group – a Hongkong based conglomerate. Working at the Luenthai Group required shooting plenty of videos on many different industries, with location shoots from Asia to the Americas.
Today, RandyQ brings his years of experience to Q2 Digital Studio, and his personal mission is to develop the best corporate videos for his clients at the most reasonable prices.
Rico Roque is Q2 Digital Studio's Light and Sound Specialist.
Rico is an integral part of Q2 Digital Studio, and together with RandyQ form the company's fundamental shooting unit. The pair have worked together for over 2 decades, and have shot in locations all over the Philippines and Indonesia.
Rico has the rare ability to achieve quality sound recording and lighting in some of the most difficult situations – from cramped office spaces, to outdoor interviews in windy locations, and to remote locations deep in the mountains. In all this, Rico strives to maintain the highest standards of quality in every shoot Q2 Digital Studio does.