Browsing articles in "Blog"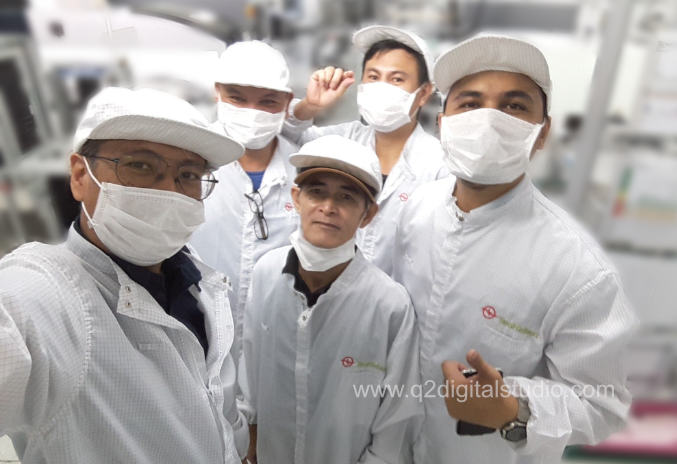 In October of 2018, our team finished a corporate video for Tsukiden Electronics Philippines. The video we produced for Tsukiden was launched during their 30th anniversary, but was intended to be used for sales and marketing purposes long after the event was over. The video featured interviews of key officers talking about the company's features and capabilities, aerial shots of the exteriors, as well as production facilities. We are very happy to report that client was very happy with the finished video!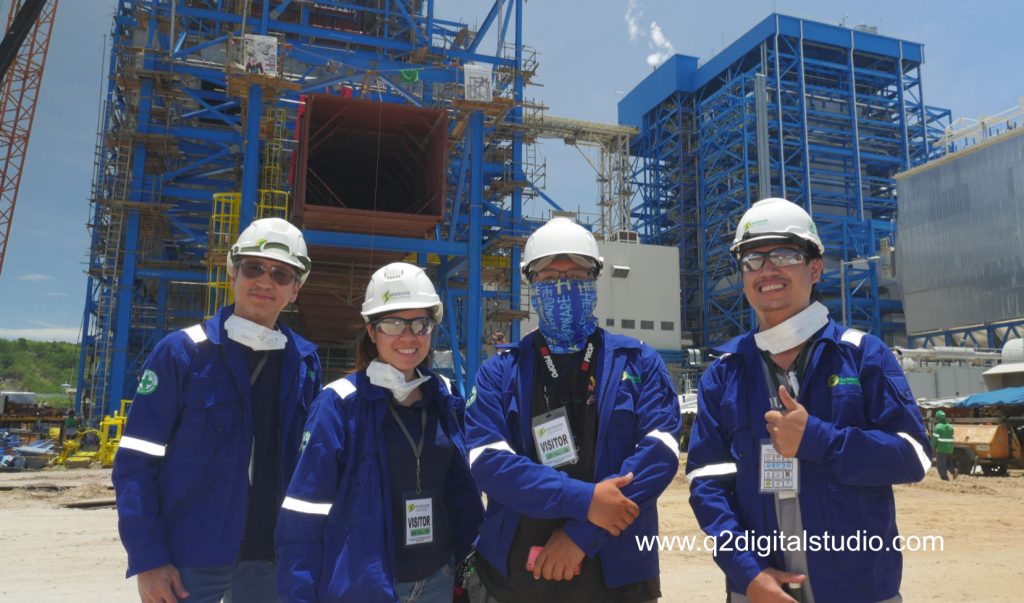 The Q2 Digital Studio team on-location in Sarangani with client Shayne San Juan (second from left). This shoot is for a video we are producing for the Alson Power Group – a project that required shooting 2 more power plants in Southern Mindanao.
Topdata, a leading BPO located in Angeles City, commissioned us to produce this recruitment video for one of their major accounts. We shot the entire video in a single day, which included shooting 6 interviews. Editing the interviews was extremely demanding, because all the interviewees were excellent (well chosen by client actually), and it was very difficult to decide which parts of the interviews were to be included in the final video, considering that we were trying to produce a video that was only 4 minutes long! Despite the challenges, the final video is quite effective, and we hope that it proves to be very helpful to Topdata.

We recently produced a tourism destinations promotion video for the Marsman Drysdale Travel Corporation, made up only of stock footage. The challenge in this project was to source stock footage for these locations in the timeframe allotted. Since the video was to be used in a tradeshow in China, the names of these locations were rendered in both Chinese and English text. A very challenging project but also quite satisfying, because it also made us aware of many videographers who were very, very good but who were not very well known!
In November of 2017, Q2 Digital Studio were hired by Coke Philippines to shoot a video for a training program they will be conducting in the Kuwait POLO office (Philippine Overseas Labor Office). The seminar was conducted over 5 days, and had 100 participants. This video is a short 30-second version that provides a synopsis of the activities during the training sessions.
In 2017, Ormoc City replaced all its street lights with Philips LED lights. This project was done below budget, and resulted in a tremendous improvement in liveability in the city. Crime went down, business activity increased. Amazingly, the initial cost of the entire project was below expectation – and the vastly reduced power requirements of the LED lights ensure that Ormoc city will continue to enjoy savings for many years.
2017 was an extremely busy year, and quite easily the best year in Q2's ten year history! Our company closed a record number of projects, achieved a very high closing rate (a testimony to the quality of our work), and shot videos all over Philippines. This video shows just FOUR of our favorite, but to settle on this selection, we have had to exclude many other excellent videos that we enjoyed doing as well! We would therefore like to thank all our clients who put their faith in us and helped us to have our best year ever – we look forward to working with you again in 2018!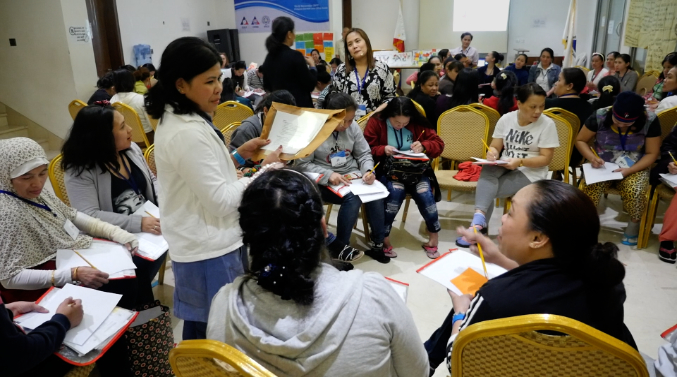 In late November of 2017, a team from Coke Philippines flew to Kuwait in order to conduct a training program designed to equip domestic helpers returning to the Philippines with the skills required to run a simple business. The program was initiated by the Labor Attache of the Philippine Overseas labor Office, and the team from Coke engaged Q2 Digital Studio to document the project.
The training program ran for 4 days, with every participant in the program required to develop a simple business plan at the end of the seminar. Each participant received coaching by the team from Coke to ensure that the business plans they developed would be realistic, achieveable, sustainable, with the ultimate goal of providing the participant with a viable source of income.
For more on what Q2 Digital Studio can do for your company, please check out our services here.
We recently discovered this video – one of the first videos we produced in Q2 Digital Studio, and still shot in the old 4:3 aspect ratio! This was also an earlier version before we changed the color scheme to a more generic grey (seen in later versions), but I have always contended that this color scheme was much nicer!
We revised this video many times since its completion. In fact I used to remind the corporate communication staff at JFC it was the only video we had ever produced that was still being used, even if it was not in HD format.
Overall, a very nicely done video!
Here is the final Mr and Mrs Quickie video we produced recently together with the Mr Quickie marketing team. Like many of the projects done by Q2 Digital Studio, this was done with minimal crew and shot in only one day (about 16 hours). This was quite a challenge since we had to shoot in four locations and had to factor in travel time (& traffic) into the schedule. Big thanks to everyone who helped make it happen!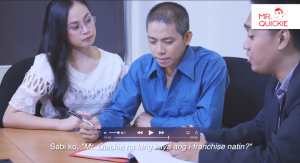 The Crew of Q2 Digital Studio:
Direction/Script : Randy Quimpo
Cameraworks: Drix Garchitorena
Light and Sound: Rico Roque.
Production Mgt: Kathy Mendoza
Hair & Makeup: Christine Serran
Featuring Sandino Buan and Genieper Miranda
as Mr & Mrs Quickie! Thank you Dyno & Genie
for the excellent performances!