Browsing articles in "Blog"
We recently finished a video for long-time client Luenthai Fishing Venture – now known as the Shenzhen Liancheng Group. This video has gone through many incarnations over the years, and it is mind-boggling to imagine that we started on the first version of this video way back in 2000!
Welcome 2019! This video contains excerpts from our favorite videos of the previous year, so its quite a nice sampling of the kind of work we do. Big thanks to all the clients who made all this possible, and big thanks also to hard work and dedication of the crew who worked on these projects!
Director / Primary Camera: Randy Quimpo
Asst. Director / Light and Audio: Rico Roque
Camera / Editor: Drix Garchitorena
Camera / Light and Audio: Harold Lanuza
Camera / John Zulueta
Aerial Camera: Benjo Trinidad
Production Driver: Joel Cruz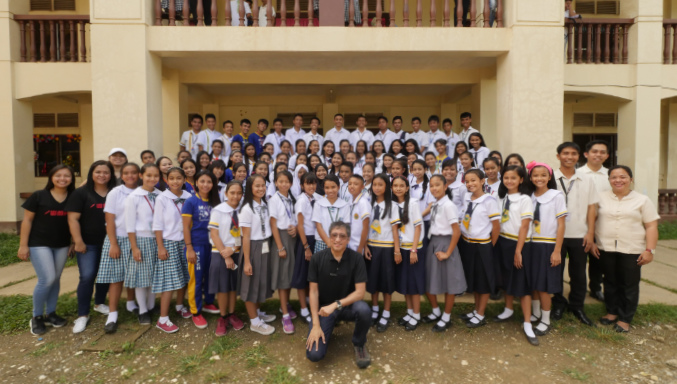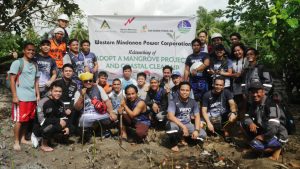 Q2 Digital Studio is currently working on a CHR video for one of our clients who are focused on supporting education, local culture, and sports in Mindanao. For this project, we recently flew to Zamboanga in late 2018, and shown here is a photo of the academic scholars they are supporting. We also shot some mangrove planting, as well as a sports gym established with the winnings of one of Alsons athletic scholars.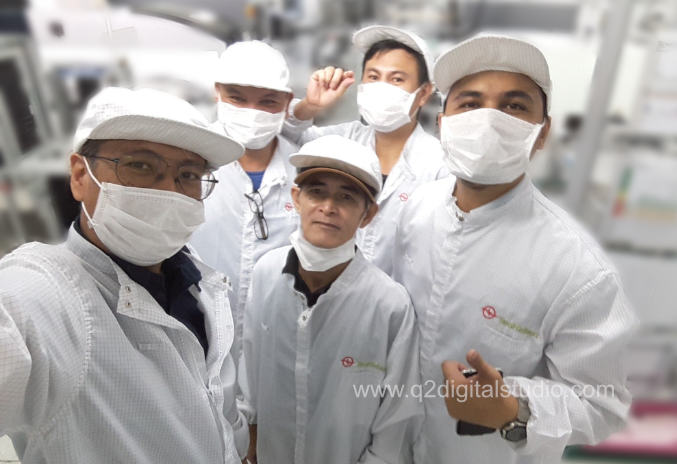 In October of 2018, our team finished a corporate video for Tsukiden Electronics Philippines. The video we produced for Tsukiden was launched during their 30th anniversary, but was intended to be used for sales and marketing purposes long after the event was over. The video featured interviews of key officers talking about the company's features and capabilities, aerial shots of the exteriors, as well as production facilities. We are very happy to report that client was very happy with the finished video!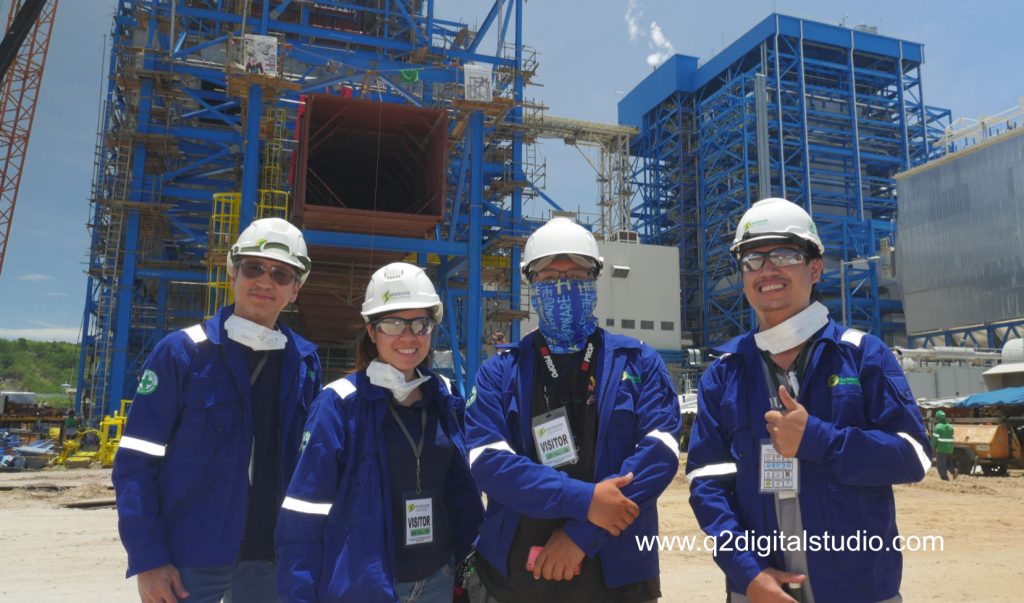 The Q2 Digital Studio team on-location in Sarangani with client Shayne San Juan (second from left). This shoot is for a video we are producing for the Alson Power Group – a project that required shooting 2 more power plants in Southern Mindanao.
Topdata, a leading BPO located in Angeles City, commissioned us to produce this recruitment video for one of their major accounts. We shot the entire video in a single day, which included shooting 6 interviews. Editing the interviews was extremely demanding, because all the interviewees were excellent (well chosen by client actually), and it was very difficult to decide which parts of the interviews were to be included in the final video, considering that we were trying to produce a video that was only 4 minutes long! Despite the challenges, the final video is quite effective, and we hope that it proves to be very helpful to Topdata.

We recently produced a tourism destinations promotion video for the Marsman Drysdale Travel Corporation, made up only of stock footage. The challenge in this project was to source stock footage for these locations in the timeframe allotted. Since the video was to be used in a tradeshow in China, the names of these locations were rendered in both Chinese and English text. A very challenging project but also quite satisfying, because it also made us aware of many videographers who were very, very good but who were not very well known!
In November of 2017, Q2 Digital Studio were hired by Coke Philippines to shoot a video for a training program they will be conducting in the Kuwait POLO office (Philippine Overseas Labor Office). The seminar was conducted over 5 days, and had 100 participants. This video is a short 30-second version that provides a synopsis of the activities during the training sessions.
In 2017, Ormoc City replaced all its street lights with Philips LED lights. This project was done below budget, and resulted in a tremendous improvement in liveability in the city. Crime went down, business activity increased. Amazingly, the initial cost of the entire project was below expectation – and the vastly reduced power requirements of the LED lights ensure that Ormoc city will continue to enjoy savings for many years.
2017 was an extremely busy year, and quite easily the best year in Q2's ten year history! Our company closed a record number of projects, achieved a very high closing rate (a testimony to the quality of our work), and shot videos all over Philippines. This video shows just FOUR of our favorite, but to settle on this selection, we have had to exclude many other excellent videos that we enjoyed doing as well! We would therefore like to thank all our clients who put their faith in us and helped us to have our best year ever – we look forward to working with you again in 2018!