Browsing articles in "Blog"
In late 2016, a long-time client asked us to shoot one of their tuna loin processing facilities in Yantai, China. The drive to the plant took almost 2 hours, and we had to scramble to shoot at yet another location immediately after, so we didn't have much time. So I believe I shot this entire video in about 45 minutes – which meant that much of the footage was of a single take. As I watched the finished video, I couldn't help but feel that shooting factories like this is something we have been doing very, very well for over a decade. In fact many years ago when we started Q2 Digital Studio, the only location shooting we did was at factories in China – so I believe we have the most experience at doing this sort of thing than most.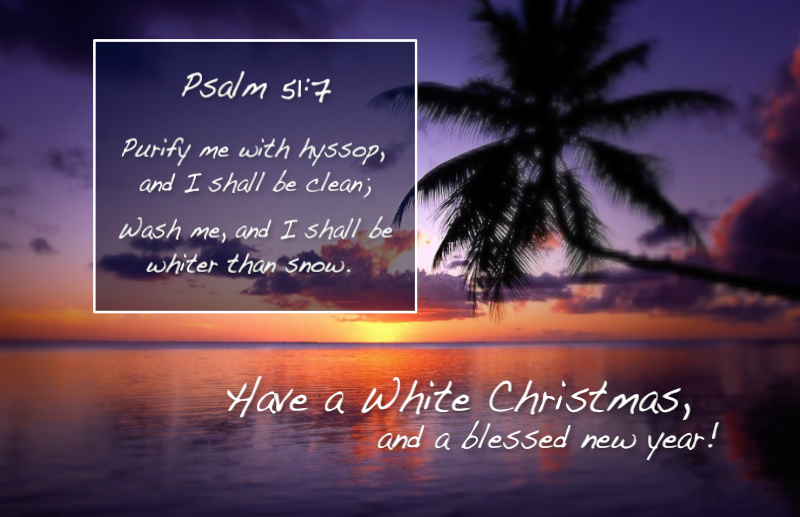 All of a sudden it is the Christmas Season and the end of 2016 is only a few days away! As we think back on all the challenges and projects we worked on this year, we would like to wish everyone we had an opportunity to work with a wonderful White Christmas and a prosperous year ahead!
Quite some time ago, the Australian Embassy asked us to shoot a message from then Ambassador Bill Twedell on the eve of the Philippines' Independence Day. A very simple video – but challenging to shoot. We had to find a quiet spot in the embassy that had the Australian seal, which was not an easy task because we had to shoot this in a very tight hallway! The Australian seal was also difficult to light, because it was made of reflective brass. At the end of 2-3 hours of shooting however, it was all done and client was very happy with the result.
In the last few months, many potential clients have been asking us to show them some samples of work, so we decided to put together this demo of some of our favourite shots. The title of the video came about while we were editing, when we realized that all of the facilities we shot were once a dream in the minds of its founders, and that for the last ten years we have been showing the fruit of that dream. So its a big thanks to all the dreamers who dreamed big and put in the work to make their dreams a reality that we are able to show this demo today!
Last night, a client that we had been working with for the longest time asked us to produce a video for their 15th Anniversary next year. I suddenly realized that they had been my client for over 15 years – and I saw them grow from a small operation in Palau into one of the largest seafood suppliers in the world!
I did this video for them back in 2013 when they were trying to enter the China market. This video dealt with the "basics" of tuna culture since China was not a tuna market back then, and not many Chinese knew about tuna, let alone developed a taste for it.  The original version of this video was in Chinese language – the version featured here being the English version!
Advance congratulations to Shenzhen Lian Cheng on their 15th Anniversary, and big thanks to the Luenthai Fishing Venture, my most loyal client!
Not too long ago, our team produced a series of videos for the Partners for Resilience – a Norway-based organization made up of 5 major NGOs. This video was the first of the series, and had an Indonesian version with an excellent voiceover c/o old friend Setiawan, who not only facilitated the recording but also did some last minute checking of the script to make sure that the language was right. This was quite interesting to us, because we had always thought (quite wrongly) that Indonesian was a very simple language, but it is apparently a rich language with many nuances!
This video is typical of the translations done by Q2 – not just a voiceover, but script and graphics as well.
In mid-2014, our team did a project for the Partners for Resilience – a Norwegian organization made of NGOs in the Philippines and Indonesia. This video is the 2nd of a set of 5 videos, and features several tools used by PfR before they begin designing programs for the areas they will be working in.
This video required the Q2 video team to shoot in several remote locations in Indonesia and the Philippines.
We recently completed a video for the Alsons Power Group, which required us to shoot several power plants in Southern Mindanao in the 1st Quarter of 2016. Unfortunately, many of the best shots never made it to the video, especially of this particular plant which had very nice aerial shots. We decided to edit the footage into standalone "demos" that feature the best shots from each power plant.
For more on our company, please visit www.q2digitalstudio.com.
We recently met up with long-time client Gensan Shipyard during their successful participation in the 3rd Marine, Shipbuilding and Offshore Philippines 2016 tradeshow at the SMX this June 6-8.
According to Marketing Manager Annie Jonco, this is actually the second time that our clients have they participated in this event, and it has proven to be extremely fruitful for the company in terms of new business, as well making valuable industry contacts. Of course, they were also displaying the video we made for them on an LED screen, and we are happy to report that it is quite effective as well! Congratulations to Gensan Shipyard for a successful tradeshow!
REWIND: I found this video clip on our vimeo page recently because it has apparently received the most views of all the videos we have done. I decided to post it here because it had an interesting story.
Back in 2010, an Australian client asked us to shoot footage of a mining operation they had acquired in Compostela Valley, in Southern Mindanao. At the time, this was one of our first shoots on location using our Lumix camera system at 24P. Months later,we edited the footage we shot in order to put a story to the video, posted it on vimeo, and promptly forget about it.
Things took a turn for worse in recent years, however. Fire fights between insurgents and government troops in this area had turned it into a war zone with all mining operations suspended, making me wonder what happened to all the good folk we met on the way. One thing for sure – that forest we shot that had grown over the open-pit mine (seen at the video's end) is probably still there and undisturbed since all mining had to a stop!