Browsing articles from "January, 2018"
In 2017, Ormoc City replaced all its street lights with Philips LED lights. This project was done below budget, and resulted in a tremendous improvement in liveability in the city. Crime went down, business activity increased. Amazingly, the initial cost of the entire project was below expectation – and the vastly reduced power requirements of the LED lights ensure that Ormoc city will continue to enjoy savings for many years.
2017 was an extremely busy year, and quite easily the best year in Q2's ten year history! Our company closed a record number of projects, achieved a very high closing rate (a testimony to the quality of our work), and shot videos all over Philippines. This video shows just FOUR of our favorite, but to settle on this selection, we have had to exclude many other excellent videos that we enjoyed doing as well! We would therefore like to thank all our clients who put their faith in us and helped us to have our best year ever – we look forward to working with you again in 2018!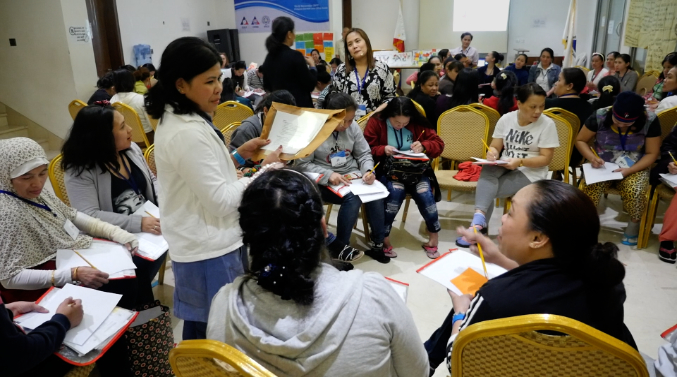 In late November of 2017, a team from Coke Philippines flew to Kuwait in order to conduct a training program designed to equip domestic helpers returning to the Philippines with the skills required to run a simple business. The program was initiated by the Labor Attache of the Philippine Overseas labor Office, and the team from Coke engaged Q2 Digital Studio to document the project.
The training program ran for 4 days, with every participant in the program required to develop a simple business plan at the end of the seminar. Each participant received coaching by the team from Coke to ensure that the business plans they developed would be realistic, achieveable, sustainable, with the ultimate goal of providing the participant with a viable source of income.
For more on what Q2 Digital Studio can do for your company, please check out our services here.