Browsing articles in "Blog"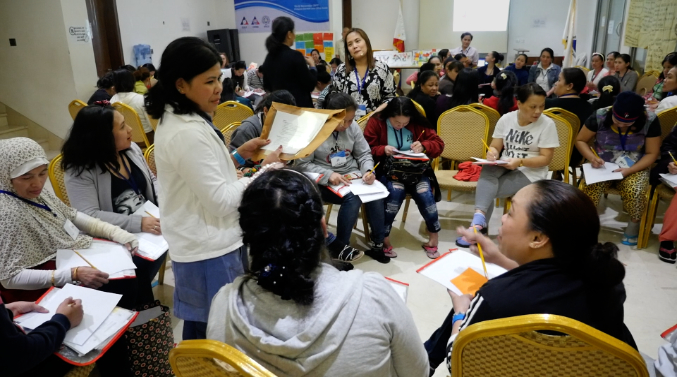 In late November of 2017, a team from Coke Philippines flew to Kuwait in order to conduct a training program designed to equip domestic helpers returning to the Philippines with the skills required to run a simple business. The program was initiated by the Labor Attache of the Philippine Overseas labor Office, and the team from Coke engaged Q2 Digital Studio to document the project.
The training program ran for 4 days, with every participant in the program required to develop a simple business plan at the end of the seminar. Each participant received coaching by the team from Coke to ensure that the business plans they developed would be realistic, achieveable, sustainable, with the ultimate goal of providing the participant with a viable source of income.
For more on what Q2 Digital Studio can do for your company, please check out our services here.
We recently discovered this video – one of the first videos we produced in Q2 Digital Studio, and still shot in the old 4:3 aspect ratio! This was also an earlier version before we changed the color scheme to a more generic grey (seen in later versions), but I have always contended that this color scheme was much nicer!
We revised this video many times since its completion. In fact I used to remind the corporate communication staff at JFC it was the only video we had ever produced that was still being used, even if it was not in HD format.
Overall, a very nicely done video!
Here is the final Mr and Mrs Quickie video we produced recently together with the Mr Quickie marketing team. Like many of the projects done by Q2 Digital Studio, this was done with minimal crew and shot in only one day (about 16 hours). This was quite a challenge since we had to shoot in four locations and had to factor in travel time (& traffic) into the schedule. Big thanks to everyone who helped make it happen!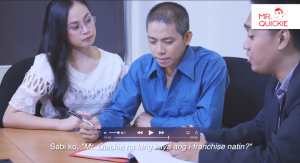 The Crew of Q2 Digital Studio:
Direction/Script : Randy Quimpo
Cameraworks: Drix Garchitorena
Light and Sound: Rico Roque.
Production Mgt: Kathy Mendoza
Hair & Makeup: Christine Serran
Featuring Sandino Buan and Genieper Miranda
as Mr & Mrs Quickie! Thank you Dyno & Genie
for the excellent performances!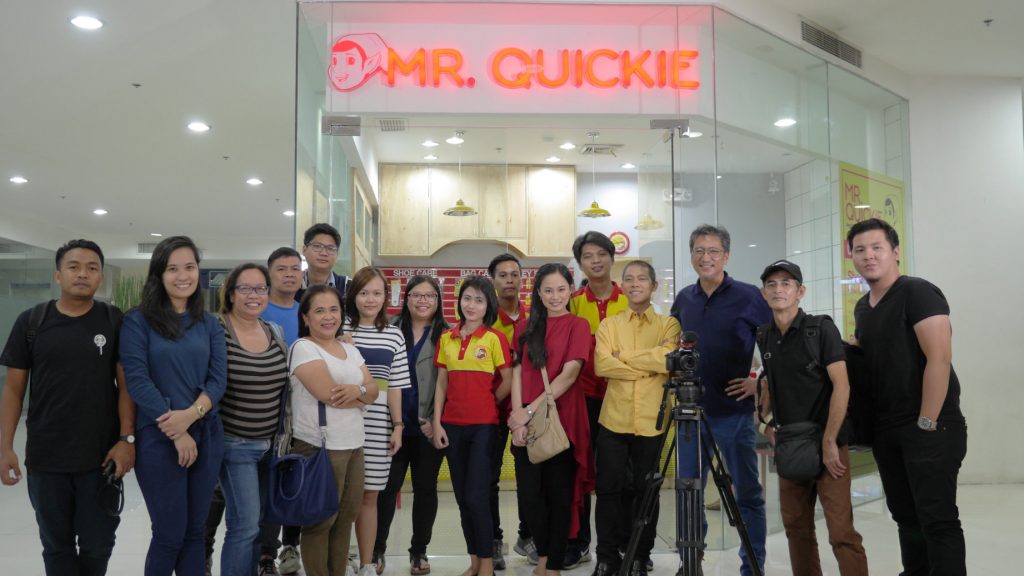 Just the other week, we wrapped up shooting of a video we are doing for Mr Quickie, tentatively entitled "Mr and Mrs Quickie". This video will make its debut as part of the Mr Quickie booth in the Franchise Expo on 21-23 July 2017. We are very happy with the results we have produced so far, and we hope that it helps our client meet their sales objectives in the expo. Once the video is launched, we will post it here! Shown in the picture is the Mr Quickie Marketing team at the left, and the Q2 Digital Studio production team at the right with Director Randy Quimpo behind the camera.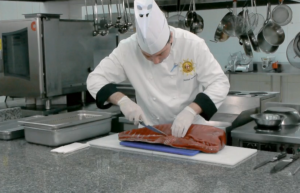 A long-time client called us recently and asked us to produce that will introduce Tuna to the China market. I remembered that I actually made a similar video for the same client about 4 years ago – and the lady calling me had no idea because this was long before she had been working for the company! At that time, our client was introducing Tuna to the Chinese market, but was facing a problem because Tuna was never a part of the Chinese diet. This video was part of their campaign to educate the market about Tuna and even included a short tutorial on how to prepare a simple but tasty Tuna dish! Today, our client's exports of Tuna to China are in the billions.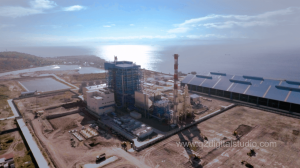 We recently concluded a location shoot at Coal-fired power plant in Sarangan Province. We have been shooting this power plant for the past few years ever since construction began, and this time we were showing the part of the site where the plant's second building is being built, doubling its capacity to over 200 MW.
While this plant is built beside the sea, it is probably the only one in the world that sources (and disposes) cooling water from an inland river through a pipeline several kilometers long. This is to avoid polluting the sea beside it which is actually a well-known dive site, and plant engineers said that at one time a whale shark was spotted checking out the jetty!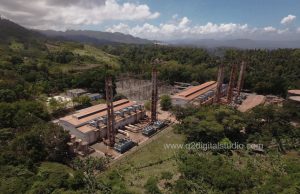 Our crew was in Illigan City recently to shoot a video for one of our long-time clients. We flew over to take some footage of this plant because it had not been shot in any of the past versions of the videos we produced for our client. Surprisingly, from conversations with the plant personnel, it also seems like this is probably the only photo taken of this plant in the last 24 years!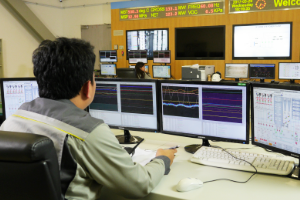 We recently concluded shooting a corporate video for the South Luzon Thermal Energy Corporation Coal fired power plant in Calaca, Batangas. This project was quite unique, because it was the first time that we went to a power plant the day before in order to begin shooting as early as possible! The client's facility was one of the new generation of coal-fired plants, and was EXTREMELY clean – very different what we imagine when we think of coal-fired plants. From what we had seen, it is clear that coal is an economical means to provide baseload power for the Philippine's power requirements!
We recently produced a nice Tourism Promotion video for the Luxus Travel Corporation. There wasn't much time to shoot new footage, so the video is made up of their stock of existing photos, as well as our own shots from other travel videos we produced in the past. We also sourced some nice aerial shots for some of the locations they were promoting.
Interestingly, the FIRST version (meaning the ORIGINAL) version of this video is in Chinese, and is regularly shown in Chinese tradeshows. THIS version is actually the 2nd version, and is targeted at the Russian travel market.
A very successful, very economical done, and client is very happy!