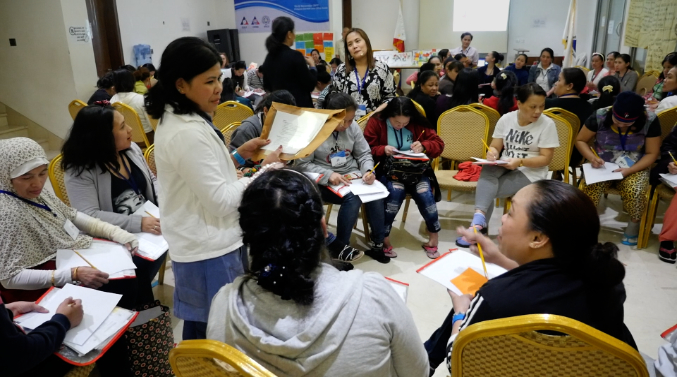 In late November of 2017, a team from Coke Philippines flew to Kuwait in order to conduct a training program designed to equip domestic helpers returning to the Philippines with the skills required to run a simple business. The program was initiated by the Labor Attache of the Philippine Overseas labor Office, and the team from Coke engaged Q2 Digital Studio to document the project.
The training program ran for 4 days, with every participant in the program required to develop a simple business plan at the end of the seminar. Each participant received coaching by the team from Coke to ensure that the business plans they developed would be realistic, achieveable, sustainable, with the ultimate goal of providing the participant with a viable source of income.
For more on what Q2 Digital Studio can do for your company, please check out our services here.